"The illusion of a perfect life lives only in the mind.




The authentic life must live from the soul."
About Piece by Piece
In Piece By Piece: A journey from perfection to authenticity, I explore the power of hope, resiliency, and forgiveness. I tell the story of one woman's struggles to make sense of betrayals and painful truths about who she has become.
Deirdre's illusion of a perfect life shatters into a million pieces, causing her to feel seething anger and resentment. She watches her bold confidence disintegrate into a pile of dust. Desperation set in and forces her to seek help. As a result, she embarks on a journey of truth finding, however unpleasant.
"Will she ever trust again?"
I dedicate this book to women who chase perfection everyday, because society demands twice as much to prove themselves half the worth of men.
Buy it now!
In Canada and Worldwide
---
"A courageous exploration of feelings discovered through both an internal and external journey."

Kevin
---
A coach-in-a-book helps you respond purposefully
to the 24/7 on-demand world we live in.
About the book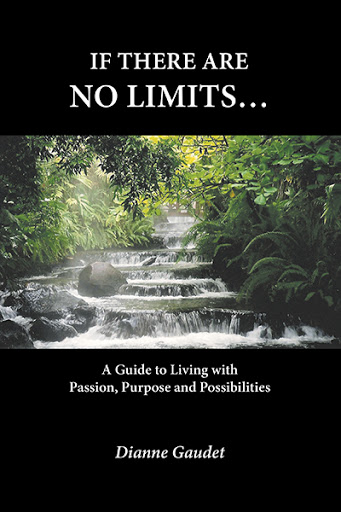 If There Are No Limits… A guide to living with passion, purpose, and possibilities, presents a holistic road map to gain more balance in this incessant, craze world we live in. Life charges at warp speed most of the time. As a result, too many become afflicted with the 'overwhelmed virus'. We get caught on an endless treadmill of daily priorities instead of following the joyful passions begging for attention.
The book draws on inspirational stories of people who have made difficult choices to achieve their dreams and goals. Like many others, I too have journeyed through a perfect storm. You are invited to examine where and how you have lost your balance in twelve aspects of life.
Infused with a healthy dose of intuition and a contemplative heart, each chapter asks powerful questions to guide reflection. As a result, you find new ways to implement positive change in the next chapter in your life, without limit.
It is the perfect book if you:
are at a key milestone in your life
are looking for meaning in a sea of relentless noise
want to make better choices
want to create an incredible legacies for your loved ones
want to achieve success in every part of your life
Buy it now!
In Canada
Worldwide
---
"Awesome book! If you've ever questioned: Is this all there is… this book is for you. Dianne takes you on a journey to really dig deep and help you discover how to live your best life."

Kerry